It is a known principle that 20% of challenges have an 80% negative impact on the business/technological Environment.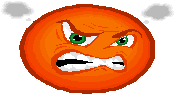 The converse is 20% of value add processes have an 80% positive impact on the business/technological environment.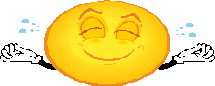 In this blog we will be Stepping Away From the Environment (Thanks to my mate Andrew Craig)!!
We will look at the
– People side of Asset Management
– How System Center Configuration Manager addresses the technological challenges
– How the Provance Asset Management completes the story in System Center Service Manager
People side of Asset Management:
Asset Management begins and ends with people and ultimately can cost or add value to a business. I will step away from technology, and revisit my first job as a shop assistant; for this is where my first lesson in Asset management began; the Annual stock takes.
The dreaded stock take was the best opportunity for the shop to evaluate the stock levels and get the most accurate figure for its profit or loss on stock.
Damaged goods = financial offset for tax = lost revenue
Missing goods = lost revenue
Hidden goals = discounted sales = lost revenue = new people policies and procedures
With the introduction of technology (bar code readers for the life cycle of stock) and Just In Time stock ordering technology, the retail industry has minimized this loss. The dreaded stock take still goes on to validate the accuracy of the technology and provide visibility into goods missed by the technology tools.
The above retail story is the same challenge faced by the IT industry when it comes to true Asset Management.
System Center Configuration Manager's role:
In my IT support and Consultancy journey I have often come across the myth that your CMDB and Asset Management challenges will be addressed with SCCM.
I agree partially and will add the statement that SCCM only plays a part in this process. Our IT assets have a life cycle
– They are born (ordered and received) – Financial Management 10% = People
– Grow up and may lose their way(Configured Networked and Managed) – Configuration Management (SCCM) 80% = Technology
– Go to technology paradise camp – Asset Disposal Processes and Financial management 10% = People
Provance and System Center Service Manager:
The most challenging part of true Asset Management is the 20% people part. The illustration below tells the story of how it all begins and ends with the Asset register. The technology part is the CMDB and the automation of the Asset Inventory processes using system management tools like System Center Configuration Manager to feed System Center Service Manager (Your new CMDB repository).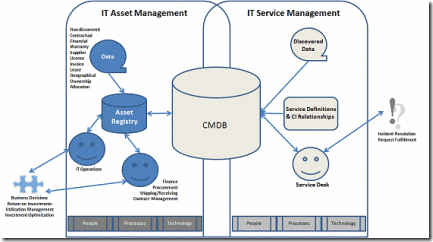 Here are four Reasons Why Asset Management is a Prerequisite for Creating a CMDB (Thank you to Peter Salfi from Provance for discussing and sharing your thoughts with me) .
­ The "dots" need to be identified before you start connecting them.  Build an Asset Registry first.  Focus on identifying and understanding "what" you have to work with before worrying about how they need to come together to form a service.
­ An IT Asset Management program allows you to maximize the use of what you have.  The appropriate mix of people, processes and technologies provides the necessary foundation for comprehensive and accurate asset information.  Once in place, the necessary relationships to define services that drive client-centric value and operational-centric efficiencies can be established.
­ Building a CMDB is a journey, not a destination.  Starting with a CMDB is impossible.  A fundamental core set of data that you can rely on is needed first.  Evolve from an Asset Registry to a CMDB.  Building a CMDB from scratch cannot be done easily, if at all.
­ Starting with Asset Management is the responsible thing to do.  Without a reliable starting point, building a CMDB will be time consuming, labour intensive and costly.  Establish a proper roadmap to assure your organization takes the right steps in the appropriate sequence to save on effort and expense.
· Microsoft is committed to including IT Asset Management capabilities as part of SCSM.
· Provance IT Asset Management Pack is the only native IT Asset Management solution Microsoft SCSM developed using the Service Manager common platform.
· Provance IT Asset Management Pack allows IT Asset Managers, Software Asset managers, IT Service Managers and IT Operations Managers in Organizations using SCSM to:
­ Take control of IT costs;
­ Improve IT Service management; and
­ Reduce security and compliance risks.
· Supporting ITIL, and the MOF 4.0, Provance IT Asset Management Pack strengthens the IT effectiveness of enterprises and government organizations at every level of the Microsoft Core IO model.  Provance IT Asset Management Pack accomplishes this by:
­ Being Native to SCSM;
­ Providing Software Asset Management;
­ Providing IT Asset Life Cycle management
­ Enhancing ITSM; and
­ Leveraging SCSM.
· Provance IT Asset Management Pack
­ Identifies overspending on unused software and compliance risks;
­ Allows contractual, organizational and financial details associated with IT assets to be viewed and managed within the System Center CMDB;
­ Improves decision support with supplemental costs, contract and organizational information.
· For Microsoft Solution Specialists and Technology Specialists, Provance IT Asset Management Pack fulfills customer demand for IT Asset Management and increases the competitiveness of Service Manager.
· For Solution Integrators and Partners of Microsoft Infrastructure solutions, Provance IT Asset Management increases the competitiveness of Microsoft System Center and creates additional engagements and consulting opportunities.
­ Solution Integrators, in working with Provance IT Asset Management Pack, can configure and customize it, using existing knowledge of Microsoft applications and technologies.
Remember you need the 20% of your people commitment and processes to deliver on the rest of the 80% true business value through Asset Management.
Visit the System Center Service Manager site http://www.microsoft.com/systemcenter/en/us/service-manager.aspx
Provance site